Our team has seen a rise in the number of ESL and Land Tax invoices, which previously came to our agency, being redirected back to the owner's personal address or the investment address.  This started last year with Land Tax and has continued this year with the issuing of ESL levies.
We know what has gone wrong – the Govt did the 'survey' of owners regarding ownership last year (to capture land holdings for apportionment of Land Tax) and they have used the home address as the delivery address for notices. Team members in our office have personally received invoices to their personal addresses while some have gone missing altogether!
Best case is that the direction of invoices from Revenue SA will make it to our office or in the alternative to your personal address. Worst case, the invoice is going to the tenant – we've had that already and there is a risk that the tenant will not pass it on.
So, as we are now stuck in limbo of receiving some, but not others, we would ask all of our clients to pay special attention to their statements and mailboxes to make sure that ESL and Land Tax is paid in a timely manner so as to avoid penalties.  We can also redirect these invoices once we have a clear understanding of where they are being sent.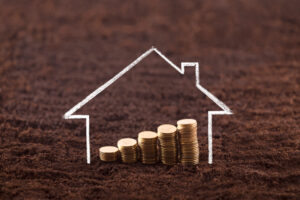 RBA Cash Rate – September

Spring may have arrived – but has the promise of warmer weather and a path out of lockdown swayed the Reserve Bank of Australia (RBA) away from its record low cash rate?
In an unsurprising announcement, the RBA has left the official cash rate at the record-low level of 0.1 per cent.
With New South Wales, Victoria, and the Australian Capital Territory all persevering through extended lockdowns until vaccination rates are boosted, it's no surprise the RBA has maintained its position.
Despite the economic challenges, property markets Australia-wide are still experiencing strong success.
ANZ recently recalculated its yearly forecast – now expectant of total price gains upwards of 20 per cent across the nation for the 12 months of 2021.
RBA reveals September cash rate – Real Estate Business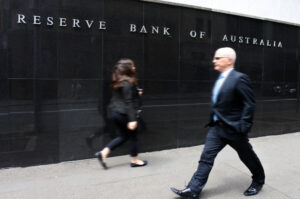 Australian housing boom continues as national home values rise another 1.5% in August
Australian housing values continued to record a broad-based rise despite the disruption from lockdowns.  According to CoreLogic's national home value index, dwelling values rose 1.5% in August; a rate of growth that is still well above average, but the lowest monthly rise since January.
The August update takes Australian housing values 15.8% higher over the first eight months of the year and 18.4% above levels a year ago.  In dollar terms, the annual increase in national dwelling values equates to approximately $103,400, or $1,990 per week.  In comparison, Australian wages are rising at the average annual rate of 1.7%.
Adelaide had a monthly increase of 1.9%, 5.3% for the quarter and annual growth 17.9%. The median house price in Adelaide now sits at $522,180.
Capital city houses are continuing to record a stronger growth rate relative to units, however the performance gap does appear to be narrowing.  Throughout the first quarter of the year, capital city house values were rising approximately 1.1 percentage points faster than units each month.  By August the average performance gap reduced to 0.7 percentage points.  This convergence of growth in house values and unit values could be a demonstration of affordability becoming more challenging.
More than ever, it is extremely important to keep a close eye on the ever-changing real estate market.
Whether you are considering selling or would just like to get an update on where your property sits in the current market, it is a great time to do so. We would love to assist you with a free no obligation market update on your property.
Australian housing boom continues to lose steam as national home values rise another 1.5% in August (corelogic.com.au)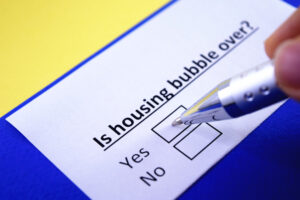 This month thought I would touch on a common question our sales department gets asked at DB Philpott.
The question is should I sell with my tenants in my property?
Investors are often confused as to whether their investment property should be vacant or tenanted when selling.
On one hand, if you elect to have the property vacant, you can have flexible access for your agent to conduct open homes at times and days that are best suited to the local market. This enables homeowners to also present the property in a condition of their choosing, be it cleanliness, yard presentation and the ever popular dressing of the home (home staging) – home staging is when you hire household items from a third party company to give your home that modern look to maximize the appearance of the home. Items can be, but are not limited to artwork, indoor plants, lamps, beds, decorative items, outdoor furniture etc. Styling over the last 5 years has become more popular than ever and gives owners the ultimate control of the look and style of the home which can be an advantage for some homes and will assist in terms of desirability and can even boost the final selling price
The downside of selling your home without your tenants is that you are not receiving rental income during the marketing and sales period.
In contrast, by allowing tenants to remain in the property, you can also improve the scope for another investor to purchase as they can see that a lease is in place and that it is a current investment option.
Ultimately, there are benefits to either method – It's important to decide which option works best for you.
Of course, if this situation presents itself to you, one of the DB Philpott team would be happy to guide you through the pros and cons on a case-by-case basis

Thank you for your ongoing support!
Regards David, Benjamin & the Team at DB Philpott Real Estate