Young couples planning a family have traditionally been the group most likely to buy their first home. However, high house prices and uncertain employment mean many more young families are staying in rental properties, and experts say regulators need to be kinder to these rent-for-lifers.
Caution on Interest Rates
The biggest factor in the increase in renters is rising house prices, but experts say the reasons are more complex than simply the cost of a house.
Many people are becoming wary of committing to a large mortgage given the potential for interest rates to rise, and they struggle to afford the standard 20 per cent deposit that would reduce their interest rate exposure.
A small but growing group of young people with moderate incomes are becoming 'rentvesters' – choosing to live in private rentals while owning an investment property elsewhere.
They are facing that trade-off where they can actually buy, but not in a place where they want to live.
This is reflected in the HILDA data, which shows that the proportion of renters who also own property has risen from 2.9 per cent to 4.1 per cent since 2002, and has almost doubled in the 25-34 age bracket, from 4.0 per cent to 7.9 per cent.
Staying with Mum and Dad
Another housing solution for many young people is to stay at home or move back in with their parents.
Reviewing Tenancy Laws
The experts give a number of possible reasons why renters in the 55-64 age bracket are now the group most likely to move from renting to owning. This age group may be accessing their superannuation to buy a house, or benefiting from an inheritance, or simply able to buy a smaller property now that their children have moved out.
In a society where renting has traditionally been seen as a temporary necessity on the road to homeownership, tenancy laws and regulations now need to reflect the stability needs of the increasing number of people renting while raising a family.
Boosting Social Housing
Another factor is that social housing is also on the decline. There is an urgent need for more housing for low-income people, so we need some kind of national plan to subsidise affordable housing.
WHY MILLENNIALS ARE RENTING MORE — AND WHY IT WORKS FOR THEM
Rent or own? When it comes to choosing a living space, it's a question young people ask themselves as they begin establishing their personal and professional lives.
The following table illustrates the percentage of movers between the ages of 25 and 35, in their respective generations, who moved into either an owner-occupied home not owned by their parents or a rental property. (About 4% of movers in each generation moved into properties owned by their parents).
Generation                                       Owner-Occupied              Rental Property
Early Boomers in 1981                   35%                                       61%
Late Boomers in 1990                    29%                                       67%
Gen Xers in 2000                              34%                                       62%
Millennials in 2016                          22%                                       74%
Three major reasons millennials rent at a significantly higher rate than their cohorts in previous generations include: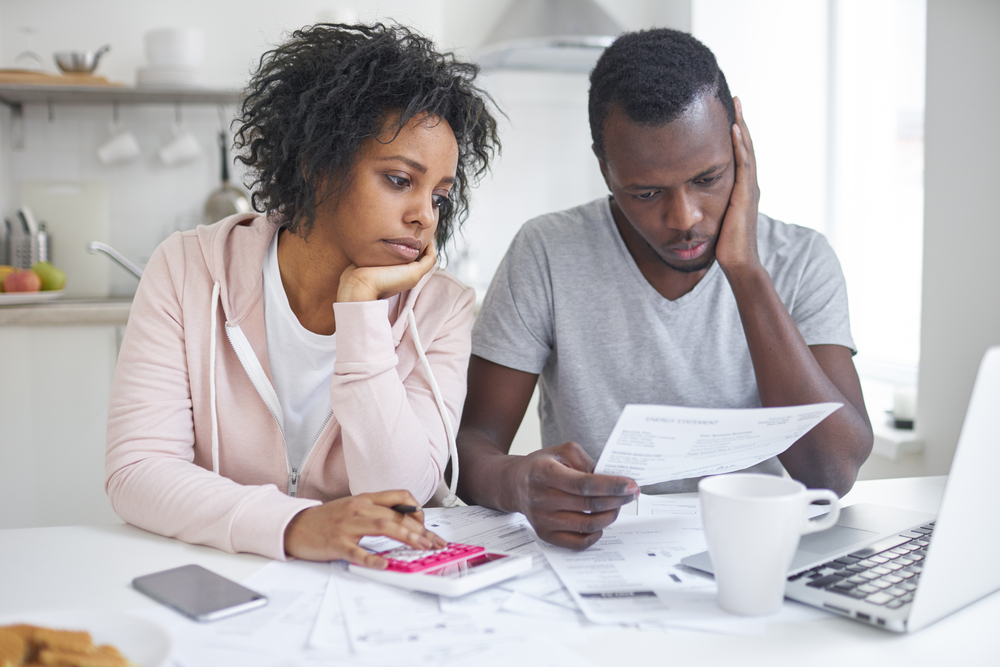 The Impact of the Recession
The recession itself lasted only from December 2007 to June 2009, but its effects lingered and remain substantial. Millennials had a restricted labour market. They had limited job prospects, and income opportunities adversely pushed back important financial decisions — including home-buying.
Millennials are Postponing Marriage and Children
A 2013 Gallup poll indicates that getting married and having children are goals millennials pursue, but not with the immediacy of previous generations. A significantly larger percentage of millennials are delaying marriage and taking time to discover what they want out of life. They admit to feeling less pressure to make a lifelong commitment to a particular lifestyle, which may play a role in the decision to postpone home purchasing.
The Housing Bubble
Prior to the Recession, there was a housing bubble. Part of what caused the recession was the implosion of this bubble. The speculative activity that allowed mortgages to be distributed to high-risk individuals suddenly came to an end.
The aftermath: Mortgage qualifications greatly intensified. The tightening job market made it almost impossible for aspiring millennial home purchasers to secure mortgages under these conditions.
Why renting can beat buying for millennials.
Sure, buying a home is great: You build equity, and it's a major life milestone accomplished. But for many millennials, renting is more their style. Surveys show that of 1,000 renters between the ages of 18 and 34 found that nearly eight out of 10 do not plan on trading their rental property for home ownership.  Here are four reasons why.
It's in the budget.
With student Hec's debt putting a big dent in millennials' bank accounts, it is no surprise that they prefer monthly rent payments to the acquisition of additional debt in the form of a mortgage. Plus, Stamp Duty costs, home insurance payments, property rates and taxes — renting is often the more frugal short-term option.
Go as you please.
Whether it means traveling overseas for a couple of weeks or moving to a more desirable neighbourhood, millennials love the idea of being able to pick up and go when their lease is up, rather than being tied down by a mortgage. Additionally, young people are working for the same company for a fewer number of years. A temporary lease makes it possible to accept that dream job interstate or overseas.
Live where you want. Or not.
Renting makes trendier, more desirable areas of town accessible to millennials who are not making as much money as they will be in a few years. It is a great way to preview the cost, commute, and overall vibe of a neighbourhood before making (or being able to afford) a long-term financial commitment. And if the hip urban art district everyone is raving about does not live up to the hype, it's easy to move out.
Let the landlord handle it.
Repairs, maintenance, and upkeep — a lot of time and money goes into maintaining a home.
As a tenant, these chores and costs are usually covered by the Landlord. As a homeowner, it is all on you. For hard-working millennials who covet their free time and having the funds left over to enjoy it, passing labour and expenses to a landlord can be a huge upside.
THE ADELAIDE MARKET SUMMED UP
House and unit rents are now at record highs, with houses up $15 a week over the March quarter and a $10 a week gain for units. House rents are now at $425 and unit rents $350 a week. This is the steepest quarter and annual rise in house rents since 2009, up 3.7 per cent and 7.6 per cent, respectively. Despite rising rents Adelaide remains the most affordable capital city for tenants. There is only a $5 difference between house rents in Adelaide and Melbourne. If the pace of rental growth continues Adelaide could overtake Melbourne in coming months.
Adelaide's vacancy rate has been steadily falling in recent years, hitting a multi-year low of 0.6 per cent in March. Tenants will find less choice as the estimated pool of available rentals has shrunk by 17 per cent compared to the same time last year.
The loss of resident's interstate has been a drag on the demand for housing for multiple years. More Australians are opting to move to South Australia with net interstate migration hitting positive territory for two consecutive quarters – the first half year rise in almost three decades. Subdued investment activity and apartment construction in recent years relative to other cities has also limited the rental supply. As the rental moratorium comes to an end it may create a shift in tenants, many of whom are likely to be currently paying rent below market rate and landlords are likely to adjust accordingly," said Domain Senior Research Analyst, Dr Nicola Powell.
Median Rent
March 2021 Qtr. on Qtr. Change
HOUSES Up 3.7%
Median Rent $425
UNITS Up 2.9%
Median Rent $350
Thank you for your ongoing support!
Regards David, Benjamin & the Team at DB Philpott Real Estate
Useful Links
Domain Rental Report – March 2021 (State Of The Market Report)
SA.GOV.AU – Median house sales by quarter (www.sa.gov.au)
Capital city preliminary clearance rate shows slight improvement across higher volumes this week (corelogic.com.au)