It was the year of the auction for Australia's property market with a record number of properties being sold under the hammer in 2021.
Every weekend seemed to break the previous auction volume or clearance rate record while at the same time, lockdowns and capped numbers meant breaking away from the traditional methodology.
Sellers who decided not to take a prior offer on average sold their property for 11.9 per cent more than if they had made a deal before auction day. This represented tens of thousands of dollars more for many sellers looking to take the next step in life.
Auction Results & Saturday Auction Clearance Rates (realestate.com.au)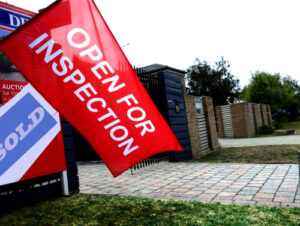 House Price Growth
Australian house prices increased by 21.7% percent over the past 12 months (to Sept. 21). This is the highest annual growth rate Australia has ever seen. The surge in pricing has been unusual because not only has it been consistent across Australia, but also because it has happened everywhere around the world. Adelaide's growth year on year to the Sept. 21 Qtr has been an astonishing 19%
Residential Property Price Indexes: Eight Capital Cities, September 2021 | Australian Bureau of Statistics (abs.gov.au)
Most Liveable City
In 2021, Adelaide was named the third most liveable city in the world according to The Economist Intelligence Unit's Global Liveability Index. The Economist Index ranks 140 cities across the world based on the five categories of stability, healthcare, education, culture and environment, and infrastructure.
Adelaide is Australia's most liveable city | Growth State
Rental Values Up
While rental growth is now slowing, we've still experienced the highest rental growth over the last 12 months in over a decade. With Adelaide house rents increasing 9.4% to Nov. 2021 and unit rents increasing 6.1% in the same period.
Migration from the eastern states has put upward pressure on rents in South Australia with Adelaide having a vacancy rate of just 0.6 per cent – the lowest of any capital city. Adelaide's rate is also two-and-a-half points below the national average of 3.1 per cent, with Sydney (2.9 per cent) and Melbourne (5.5 per cent) holding the most vacant rental space.
This week's Australian Property Market Update (propertyupdate.com.au)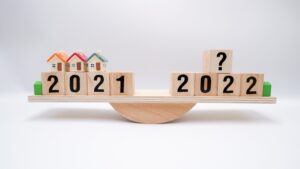 2022 – WHAT MIGHT HAPPEN? WHAT DO THE BIG 4 SAY?
Commonwealth Bank
According to CBA, house prices will continue to rise next year and peak at around 7 per cent higher.
CBA's head of Australian economics, Gareth Aird, said this peak should happen around the middle of the year and then stay relatively flat for the remainder of the year.
Westpac
Westpac has a similar outlook to that of CBA. It expects property prices to continue climbing in 2022 but identified a "swing factor" that could throw a spanner in the works.
"Investors look set to be a key 'swing factor' for housing from 2022 on, presenting upside potential near term if they return en masse, but also the potential for a more volatile cycle if this draws a more stringent response from policymakers," Westpac said in its monthly housing report.
So, while the major bank predicts property prices to increase at a much slower rate next year, a higher number of property investors entering the market could change that.
ANZ
ANZ, much like the other major banks, is predicting price growth will ease in 2022 and then fall in 2023.
ANZ senior economists Felicity Emmett and Adelaide Timbrell said tighter credit, rising mortgage rates and increases in the stock market would dampen growth in 2022.
Affordability is expected to bite Aussies looking to buy a home after the extreme price rises we have seen this year, they said.
However, ANZ's prediction is not quite as extreme as that of CBA or Westpac. ANZ believes prices will grow 6 per cent next year and only fall 4 per cent in 2023.
NAB
National Australia Bank is also taking a more subdued view for next year.
​​NAB revised its property price forecast to an increase of 5 per cent in 2022, as a result of low rates and strong income support beginning to fade.
"[We see] a very strong print for house prices in 2021 but a sharp slowing in 2022 as the impact of lower interest rates fades and affordability constraints begin to bind," NAB said in its Q3 residential property survey.
2022 predictions: What will happen to house prices (yahoo.com)
The team at DB Philpott is grateful for the opportunity to have you as a client and look forward to our continuing relationship in 2022. Thank you for your business and have yourself a festive season to remember.
Thank you for your ongoing support!
Regards David, Benjamin & the Team at DB Philpott Real Estate