With borders set to open on 23 November we wanted to keep you informed of what measures we have in place as an agency.
VACCINATIONS – Our staff have been encouraged to have COVID-19 vaccinations for their personal health and wellbeing, although we acknowledge that this is a decision for individual staff to make. We believe that if South Australia follows Victoria, Covid-19 vaccinations will be mandatory for all staff who work frontline in accommodation services such as real estate.
QUARANTINE PERIODS – We will follow all requirements as stipulated by SA Health and Department of Education as per attached schedule/roadmap (current as at 16.11.21)
FACE MASKS – Face masks are an additional physical barrier to help stop the spread of COVID-19. Masks or face coverings should be worn by all people attending any showings, inspections or when visiting the office. We are mindful that some clients and customers may have a reason for not wearing face masks.
QR CODE – Visitor QR codes are available at reception and at all of our sale and rental showings.
ONGOING COMMUNICATION – As further information comes to light and changes to directions are made, we will endeavour to keep clients and customers up to date in a timely matter.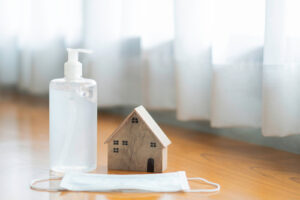 CLEARANCE RATES SHRINK DURING SECOND-BUSIEST WEEK OF 2021
There are signs that the property market has already begun to cool as the combined capital city preliminary clearance rate has trended downward for the fifth week in a row.
According to CoreLogic's latest Property Market Indicator Summary, 3,562 homes went under the hammer across the combined capitals last week. This is an increase of 8.2 per cent from the previous week when 3,292 properties were put up for sale.
CoreLogic researcher Kaytlin Ezzy reported that out of the 2,933 results so far, 75.5 per cent were successful, down from an all-time high of 84.4 per cent for the week ending 3 October.
The preliminary clearance rate was 76.1 per cent last week, but it was cut down to 73 per cent in final numbers.
These are still good figures compared to the 70.6 per cent success rate of the 1,728 auctions held this time last year.
Ms Ezzy highlighted Canberra and Adelaide, which saw their preliminary clearance rates fall below 80 per cent for the first time in nine and 10 weeks, with Canberra recording a 79.9 per cent clearance rate and Adelaide at 77.8 per cent. This came after both capitals reached their biggest auction volumes since CoreLogic records began in 2008.
This week, 1,556 homes were auctioned in Melbourne, up 11.3 per cent from the 1,398 homes sold the previous week. Melbourne's preliminary clearance rate increased, resulting in 74.1 per cent of the 1,324 results collected so far and thus yielding a positive outcome. Last year at this time, 604 homes were auctioned, with a 69.7 per cent clearance rate.
The NSW capital was buzzing with activity as it had its second-busiest week of the year and its busiest week since late March.
There were 1,290 homes taken to auction this week. Last week, Ms Ezzy noted 1,239 homes went under the hammer, while this time last year, 840 auctions occurred.
The preliminary clearance rate in Sydney declined for the fifth week in a row, with 75.1 per cent of the 1,086 results recorded so far, and thus yielding a positive outcome.
Last week, a preliminary clearance percentage of 75.9 per cent was recorded, which was later lowered to 74.1 per cent, while this time last year, a clearance rate of 71.3 per cent was reported. With 13 per cent of properties withdrawn, Sydney has had its highest withdrawal rate since mid-August, according to the CoreLogic researcher.
Brisbane had an 80 per cent preliminary clearance rate, while 83.3 per cent of the 12 auction results announced thus far in Perth were successful.
CoreLogic predicts auction volumes to grow further in the second half of November due to a combination of increased supply and seasonal factors. Auction volumes have soared by 79.4 per cent since the first week of October due to the relaxation of lockdown restrictions in Sydney, Melbourne, and Canberra. Because of this, Ms Ezzy believes that it's unlikely that auction numbers have reached their peak.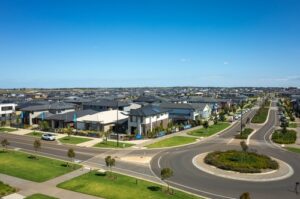 TOP 4 THINGS TENANTS WANT IN A RENTAL ACCORDING TO BMT TAX DEPRECIATION
BMT Tax Depreciation has been working in the property investment industry for over twenty years and here are the top things they find that tenants look for.
LOCATION – It's impossible to know what a specific tenant will want location-wise. But this is where it's important to identify your target tenant market and what they want in their location. For example, families may be looking for school districts, while students will be looking for accommodation close to learning institutions or with transport routes.
SAFETY AND SECURITY – Everyone needs to feel safe in their own home. Tenants will want a property with secure locks and doors, lockable windows, and window coverings for added privacy.
Looking into the safety of an area could also be a good move when finding an investment property if you're unfamiliar with the area. Research crime statistics and history to get a gauge on the area and how this may impact potential tenant demand.
MOVE-IN READY CONDITION – The last thing a tenant wants to do is submit maintenance and repair requests while they are in the process of moving house.  Getting all the little things sorted before they move in is a must. Work through any items with your property manager and ensure everything is covered. The benefit of doing this early means a more comprehensive entry condition report, plus you get to claim any maintenance and repair request as an instant tax deduction in the same financial year.
RENOVATIONS AND UPGRADES – A modern and aesthetically appealing space doesn't just appeal to more tenants, it allows you to charge a higher rental rate to improve the cash flow of your investment.
The roadblock to this is always going to be the costs involved. Renovations and upgrading a property isn't cheap. But claiming property depreciation as a tax deduction at tax time can make a big difference to cash flow.
Depreciation is the natural wear and tear of property and assets over time and is the second highest tax deduction available to investors after loan interest repayments.
When you renovate a property or upgrade an appliance like a dishwasher with a new one, you can claim depreciation on the improvement. Depreciation is claimed each financial year across an asset's or structure's depreciable lifetime.
But just because something needs to be depreciated doesn't mean you have to wait years to claim back the full amount. Depreciation incentives like the 'immediate deductions' allow you to instantly claim some assets that cost less than $300. For example, if you purchased a new ceiling fan that costs $250 for your investment property, you could claim its full cost instantly in the same financial year.
To learn more about how depreciation works for renovations, contact one of our team to arrange a quote with a BMT Tax Depreciation specialist.
Thank you for your ongoing support!
Regards David, Benjamin & the Team at DB Philpott Real Estate