FAREWELL & CONGRATULATIONS
Rakhi Bandara officially finished up at DB Philpott on Friday 8 July 2022. Rakhi was an invaluable member of the team but has decided to move into a commercial letting and management role.
The management team wishes Rakhi well in his future pursuits.
As one door closes another opens and we have employed an experienced manager to fulfill the position now available.
With Rakhi's departure we have reworked some of our portfolios. This means that David Philpott will step away from some of the properties under management in the northeast and shift to a more western suburbs focus.
Alex & Irma will step up from their PA role with Benjamin and David to take on small portfolios as they work their way into the property management business.
As always you are free to discuss any of these changes with David of Benjamin on 8343 5600.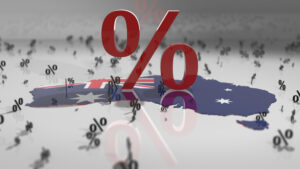 FALLING VALUES SPREAD TO 40% OF AUSTRALIA'S HOUSE AND UNIT MARKETS
Australia's housing market downturn is gathering momentum as consecutive rate hikes, rising inflation and weaker consumer confidence places additional pressure on values.
CoreLogic's interactive Mapping the Market tool, updated today, shows 41.9% of house and unit markets analysed in the June quarter declined in value, a significant increase on Q1, when 23.6% of markets recorded a fall in values.
Using the CoreLogic Home Value Index, a methodology widely used by economists and institutions nationally, 3,085 capital city house and unit markets were analysed to provide a national overview of quarterly and annual changes to median values.
CoreLogic Economist Kaytlin Ezzy said the updated data showed a significant uptick in the proportion of declining markets compared to March, when values were falling predominantly in Sydney and Melbourne markets.
"This analysis captures two of the three recent rate hikes so it's not surprising to see the added downward pressure has had a broader impact on the housing market," she said.
"Signs of a slowdown and falls in value were already evident before the rate rises, but are now becoming more widespread across Sydney and Melbourne, and beginning to impact the more expensive areas of Brisbane, Canberra and Hobart. Historically, premium suburbs are more volatile than the more affordable areas, values shoot up much faster during an upturn, but are among the first to fall during a declining market."
The CoreLogic Home Value Index, showed national dwelling values declined -0.2% over the June quarter, with every capital city and broad rest of state region well past their peak rate of growth
Growth conditions across Sydney weakened significantly over the period, with house values falling -3.0%. Although 81.1% of house markets analysed recorded a fall in values over the three months to June, three out of four suburbs still have a median house value of more than $1 million with no house markets under $500,000.
Ms Ezzy said due to relative affordability, Sydney's unit market was slightly more resilient than its house market, with unit values declining -2.1% over the quarter.
Almost two thirds of the Sydney unit markets analysed had a median value of between $500,000 and $1 million, while 30.6% recorded a median above $1 million. Only 19 areas recorded a median value below $500,000.
The slowdown previously seen across Melbourne's inner east has become more wide spread, with 80.0% of the city's house markets falling in value over the quarter while almost 60% of unit markets recorded a fall, Ms Ezzy said.
"Units nationally have proven to be slightly more resilient than house markets, which largely comes down to affordability. While units in some of those more expensive inner-city areas are starting to decline nationally, fewer unit markets fell over the quarter than houses."
While growth conditions in Brisbane remain positive, signs of easing are evident Ms Ezzy said with 11.6% markets recording a quarterly fall in values. Of the suburbs analysed, 120 (35.7%) recorded a median house value in excess of $1 million, up from 33.2% in the March quarter.
Only 10 of Brisbane's 180 unit markets declined in value over the quarter, with four suburbs in the Logan-Beaudesert region are among the country's most affordable, recording median values below $250,000.
Adelaide had the strongest quarterly growth in house values amongst the capitals at 5.1%.Henley Beach South house values, down -1.0%, was the only house market to decline during the quarter.
"Adelaide has recorded the strongest growth in the past quarter, but has shown an easing in the quarterly rate of growth since February this year," Ms Ezzy said.
"A quarter of Adelaide's house markets are recording a median of $1 million or more, yet despite its recent growth, it also remains relatively affordable with a number of unit and house markets still recording a median of less than $500,000."
After WA's state border opened in March, Perth's house values surged 2.2% over the three months to June, with fewer than 20 markets recording a decline in values in the June quarter.  Perth housing values remain the lowest of any capital city.
Hobart's median house value declined -0.5% to $796,863 in the June quarter with more than half the markets analysed recording quarterly falls, while only three unit markets fell in value over the same period.
In Darwin, house values increased by 3.0% in the June quarter taking the city's median value to $588,928, with only two suburbs recording a quarterly decline in house values. Unit values increased 1.0% for the same period, taking the median unit value to $378,325.
Canberra's median house value increased by 1.2% in the June quarter to $1,065,317, leaving only two of the 83 suburbs analysed with a median house value  less than $750,000. Although values have softened in a handful of house and unit markets in the last quarter, there have been no annual falls recorded. Canberra's median unit value increased 2.6% over the quarter to $629,531 in June.
Access CoreLogic's Mapping the Market tool at https://linklock.titanhq.com/analyse?url=http%3A%2F%2Fwww.corelogic.com.au%2Four-data%2Fmapping-market&data=eJyFjMEKwjAQRL-mubXEtkY95NCLIHjTH9h21xhN0pCmBPx6F9SzMDDDzPAmrTbjXknZHbbqthOo0RqbwXlIT8o2GEByYJGaafYNrMLr6xkvsi_tSZlBLBohWHKOql4u7BAwUci_e9IPetFIjud_6FXfc45VN1TtkVVK4SWRm42dvh-u5zXVCBk4eoiROfWH-Ab-ikdF
Accessed online 20 July 2022 Falling values spread to 40% of Australia's house and unit markets | CoreLogic Australia

Thank you for your ongoing support!
Regards David, Benjamin & the Team at DB Philpott Real Estate