It comes as no surprise that the Reserve Bank of Australia has raised the cash rate by 50 bps to 0.85% during its June 2022 meeting. What was surprising was the level of the increase and the back-to-back nature of the rate hike.
This was the first back-to-back rate hike in 12 years, as the board said huge monetary support is no longer needed amid the strength of the economy and the current inflation pressures. In addition, the labor market is strong, as employment has grown, and the jobless rate was at its lowest in near 50 years.
Policymakers warned that further tightening is in the pipeline, with its size and timing being guided by the incoming data and the board's view of the outlook for inflation and the labor market. The committee reiterated that it was committed to doing what is necessary to ensure inflation returns to target.
The Reserve Bank's move to raise rates twice in the past two months caught many Australians by surprise because only last October, the RBA was saying rates weren't likely to rise before 2024.
Reserve Bank Governor Philip Lowe spoke with the ABC's 7.30 and discussed interest rates and inflationary challenges. Governor Lowe made it clear at the start of the interview that "Australians need to be prepared for higher interest rates."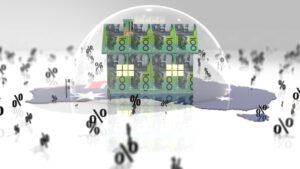 Governor Lowe went on to say:
"We had emergency settings during the pandemic. That was the right thing to do, but the emergency is over and it's time to remove the emergency settings and move to more normal settings of monetary policy.
The other consideration was that inflation is high, it's too high. At the moment, it's 5 per cent and by the end of the year, I expect inflation to get to 7 per cent. That's a very high number and we need to be able to chart a course back to 2 to 3 per cent inflation.
I'm confident that we can do that, but it's going to take time and with inflation being as high as it is and with interest rates as low as they are, we thought it was important to take a decisive step to normalize monetary conditions and we did that at the last meeting."
You can watch the full interview on the below link:
Reserve Bank Governor Philip Lowe warns it is unclear how high interest rates will go | 7.30 – YouTube
So, the question for many is what impact will this have on house prices?
Rising interest rates are expected to have a swifter-than-usual impact on the property market as reduced borrowing power and higher mortgage repayments weigh on already slowing buyer demand.
Historically, changes to the cash rate had taken multiple months to have an effect but the lag has narrowed as high prices and debt-to-income ratios make the market more sensitive to interest rate changes.
With the cash rate expected to hit 2 per cent before the end of the year, and peak around 2.5 per cent by mid next year. Combined with worsening affordability, this could push prices down 10 to 15 per cent nationally from mid-year to early 2024, with declines in Sydney and Melbourne to be at the higher end of that range.
Adelaide however continues to do well despite a change in the cash rate. In May, housing values were up 1.8%, well above the monthly change recorded across the other capitals. A combination of low supply and high demand is fuelling Adelaide's growth. From the supply side, advertised stock levels were almost 40% below the five-year average at the end of May, while, on the demand side, home sales were estimated to be 32% above the five-year average.
Although prices are continuing to rise faster than in any other capital city, there is some evidence that conditions are starting to slow down.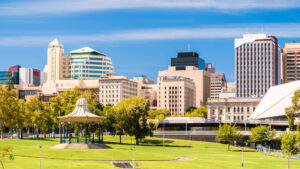 Adelaide Key Statistics
Change in Dwelling Values
3 Months to May 2022 +5.7%
12 Months to May 2022 +26.1%
Median Value
Medina Dwelling Value $628,744
Median House Value $687,635
Median Unit Value $416,332
Time on Market
DOM May 2022 30 Days
DON May 2021 37 Days
Vendor Discount May 2022 -2.9%
Vendor Discount May 20211 -3.1%
FARWELL & WELCOME
Colin Boyle officially finished up at DB Philpott on Friday 10 June 2022. Colin was an invaluable member of the team but has decided to move into a logistics role with Coopers. For many of you this is not a surprise as Colin worked out his 4 week notice period and has spoken to many of you.
The management team wishes Colin well in his future pursuits.
As one door closes another opens and we have employed an experienced manager to fulfill Colin's role.
Lauren Simionato will introduce herself to you over the coming weeks and months. Lauren comes to us from Harris Real Estate and with her experience I am sure the transition will be smooth.
You can contact Lauren on her email lauren@sellandrent.com.au or mobile 0433 156 062.
Thank you for your ongoing support!
Regards David, Benjamin & the Team at DB Philpott Real Estate
Articles Sourced from realestatebusiness.com.au