Flashback two years to March 2020, when a collective cloud of anxiety first loomed as the state was plunged into our first COVID-19 lockdown.
We didn't know then, of course, the extent to which the government would cushion the pandemic's blow, propping up the economy over the next two years with low interest rates and regular cash infusions over many months to qualifying households.
CoreLogic's Property Pulse report released this week took a retrospective view of COVID-19's impact on the property market.
Australian home values rose +24.6% between the end of March 2020 and February 2022 to hit record highs across the country.
At the start of the pandemic, first homebuyers rushed to take up grants and cheap home loans.
CoreLogic's head of research and report author Eliza Owens says monthly gains in national home values have softened since April 2021, while those not lucky enough to already own a home are facing significant barriers to enter the market.
"The potential for sooner-than-expected cash rate increases, affordability constraints, and weakening consumer sentiment [are] slowing demand," Ms Owens says.
"While some structural shifts through the pandemic, such as remote work, may sustain demand in regional Australia long term, it is likely that housing values will start to decline on a fairly broad basis later this year."
There is now $9.8 Trillion dollars locked away in residential real estate. To put this into perspective Australia listed stocks sit at $2.9 Trillion and commercial real estate $1.1 Trillion.
Currently the outstanding mortgage debt in Australia sits at $2 Trillion.
CHANGE IN DWELLING VALUES – 3 MONTHS TO FEBRUARY 2022
Australia +2.7%
Combined Regionals +5.7%
Combined Capitals +1.8%
Regional Sth Aust +6.8%
Adelaide Metro +6.4%
CHANGE IN DWELLING VALUES – 12 MONTHS TO FEBRUARY 2022
Australia +20.6%
Combined Regionals +25.5%
Combined Capitals +19.2%
Regional Sth Aust +17.1%
Adelaide Metro +25.8%
Adelaide dwelling values are currently at a record high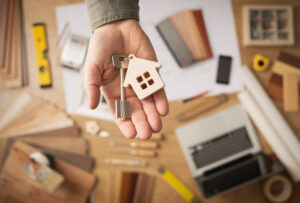 NATIONAL SALES VOLUME
Sales volumes rose 37.7% in the 12 months to February, to an estimated 650,175.
Transaction volumes through the month of February remained elevated at an estimated 57,427, which is 46.1% above the previous five-year February average.
Adelaide sales volume increased +37.4% while regional SA increased in volume +49.2%
MEDIAN DAYS ON MARKET & VENDOR DISCOUNTING
At the national level, it is taking slightly longer for properties to sell. In the three months to February, the median number of days on number was recorded at 30, up from a recent low of 21 days in the three months to December.
Currently average days on market in Adelaide metro is 33 days.
Discounting levels are around record lows, reflecting strong selling conditions. However, vendor discounting has deepened slightly across the combined capital city market in recent months. The combined capital now sees a discount of -3.2% while in Adelaide discounting is under the national average at -2.8%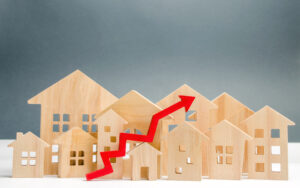 RENTAL RATES & YIELDS
In the year to February, Australian rent values increased 8.7%, which was down from a recent cyclical high of 9.4% in the 12 months to November.
Annual change in rental rates to February 2022
Australia +8.7%
Combined Regionals +11%
Combined Capitals +7.8%
Regional Sth Aust +4%
Adelaide Metro +8.3%
Through February, growth in Australian rent values (0.8%) outpaced property values (0.6%). This led to gross rent yields stabilising at 3.21% over the month. This marked the first time in 17 months that gross rent yields did not decline.
Australia 3.2%
Combined Regionals 4.1%
Combined Capitals 3%
Regional Sth Aust 5.3%
Adelaide Metro 3.8%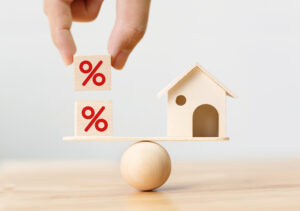 MORTGAGE RATES
The RBA held rates at 0.1% through March!
Statement highlights:
The cash rate target was held at 0.1%, and the interest rate on Exchange Settlement balances was maintained at 0.0%.
The RBA identified the war in Ukraine as a major new source of uncertainty, particularly with respect to inflation pressures globally.
The RBA noted resilient economic performance, with the economy seeing an upswing in business investment, unemployment sitting at a 14-year low and underemployment near its lowest levels since 2008.
On house prices, the RBA acknowledged strong growth, but that growth in housing values was easing in some cities. Governor Lowe reiterated the importance of adequate lending buffers amid record-low interest rates.
Thank you for your ongoing support!
Regards David, Benjamin & the Team at DB Philpott Real Estate